Franco Crotti - DANCING!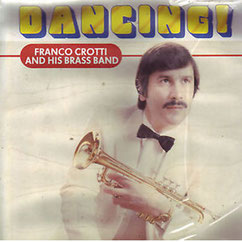 Trombe: Luca Calabrese, Gigi Mucciolo, Felice Reggio, Massimo Rapetti
Tromboni: Jhonny Capriuolo, Pino Cecconi, Mario Bocca, Marco Tempesta
Cordovox: Gianni Coscia
Fisarmonica: Erasmo Palmieri
Sax alto: Cesare Marchini
Pianoforte: Fred Ferrari
Batteria: Giampaolo Pesce
Basso elettrico: Michele Juliano
Chitarra: Ruby Rakam
Violini: Marco Campese, Claudio Rossi, Marcello Fera, Dario Carbone, Enrico Viotti, Franco Mori, Massimo Ferri, Vito Terribile
Viole: Roberto Caviglione, Guido De Vecchi
Violoncelli: Luciano Girardengo, Francesco Fontana
Tromba, trombone, flicorno: Franco Crotti
AT BIG BAND di Gianni Basso - Miss Bo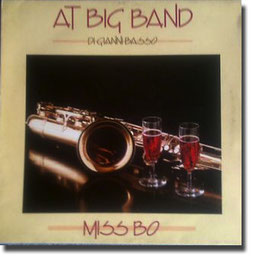 Questo LP, registrato il 2 novembre 1985, rappresenta la mia prima registrazione jazz. Dividevo il ruolo di prima tromba con Pippo Colucci, musicista e uomo a cui devo molto di ciò che sono oggi, per la fiducia e per lo stimolo continuo a osare, andare oltre i limiti.
"Se esce esce... se non esce chi se ne frega? Uscirà un'altra volta!" 
Questo un suo aforisma. Ma quello che preferisco, sempre attuale e che mi è servito a formare la mia personalità in un proprio stile di vita è...
"Quando non si lavora e si ha bisogno di soldi non si calano i pantaloni ma si stringe la cintura!"
Grazie Pippo e grazie Gianni Basso!
Questo LP oltretutto contiene la registrazione del mio primo solo: un chase con Gigi Mucciolo e Felice Reggio su Blues Band, un minor blues di Franco Piana. Penso sia stato un buon esordio :-)
AT BIG BAND di Gianni Basso - Jazz a Casa Brina
1986 Esagono
Giancarlo Ferrero - GIANCARLO FERRERO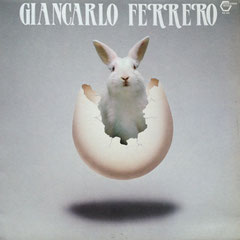 Enrico Ruggeri - Vai Rrouge!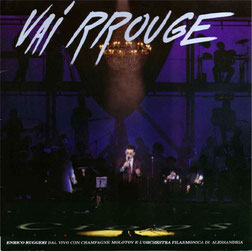 Album dal vivo, testimonianza della tournée teatrale del 1987 accompagnato dall'orchestra filarmonica di Alessandria. È un Ruggeri in grande spolvero dopo il successo a Sanremo con Tozzi e Morandi.
La versione su vinile (con due brani in più rispetto al CD) e quella su MC (con un brano in più rispetto al CD) erano pubblicate come doppio album, la versione su CD uscirà in versione singolo.
L'album è presente nella classifica dei 100 dischi italiani più belli di sempre secondo Rolling Stone Italia alla posizione numero 54
Piero Cotto - D'ORA IN POI...
D'ora in poi è il quinto album del cantante italiano Piero Cotto, pubblicato dall'etichetta discografica Esagono Record nel1989.
Gli arrangiamenti sono curati da Flaviano Cuffari, Mauro Farina e Giuliano Crivellente
Piero Cotto - voce
Giorgio Cocilovo - chitarra
Flaviano Cuffari - batteria
Danilo Amerio - chitarra, tastiera, basso, cori
Bruno Crovetto - contrabbasso
Luca Calabrese - tromba
Sergio Fanni - flicorno
Giancarlo Porro - sax tenore, sassofono soprano
Aida Cooper, Beatrice Pasquali, Vincenzo Draghi, Lalla Francia, Ricky Belloni - cori
Jazz Chromatic Ensemble - Skydreams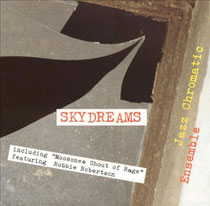 Luca Calabrese - Trumpet
Beppe Caruso - Trombone
Carola Caruso - Guest Artist, Voices
Daniele Cavallanti - Arranger, Composer, Producer, Sax (Baritone)
Roberto Cecchetto - Guitar
Renato Geremia - Guest Artist, Sax (Alto)
Giulio Loglio - Sax (Tenor)
Giovanni Maier - Double Bass
Marcello Noia - Clarinet, Sax (Alto)
Gianluigi Paganelli - Tuba
Umberto Petrin - Composer, Piano, Vocals
Robbie Robertson - Guest Artist, Vocals
Lauro Rossi - Trombone
Paolo Russo - Trumpet
Angiolo Tarocchi Arranger, Composer, Conductor, Double Bass, Synthesizer               Programming, Voices
Tiziano Tononi - Arranger, Composer, Drums, Percussion
Emilio Vapi - Flute, Piccolo 
Gianni Basso Big Band - Cosmit
Gianni Basso Big Band - Summertime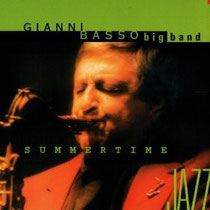 Giorgio Gaslini - Mister O
Italian Instabile Orchestra - EUROPEAN CONCERTS '94 '97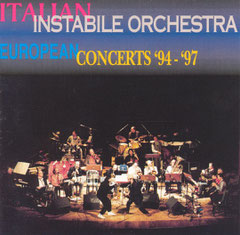 With 80 minutes of recording time, this generous compilation of live performances catches the Italian Instabile Orchestra at some of its most extroverted moments, with plenty of opportunities for individual soloing. The CD is uniquely packaged and includes a stunning 123-page paperback book containing a series of essays, biographical information, and original pictures of members of Italy's premier jazz band.The Orchestra is a veritable who's who of that country's great jazz performers, featuring trombonistsGiancarlo Schiaffini and Sebi Tramontana, saxophonists Mario Schiano and Gianluigi Trovesi, trumpeter Pino Minafra, percussionist Tiziano Tononi, and string bassist Bruno Tommaso, among others. While some of the soloists, such as Schiano and Schiaffini, flirt on the periphery of the avant-garde, the original compositions and arrangements are surprisingly tame, combining elements of indigenous folk song with humor and traditional big-band voicing. The results are refreshingly appealing, although the sound quality is not always up to par.
Italian Instabile Orchestra
Italian Instabile Festival Pisa Teatro Verdi December 1997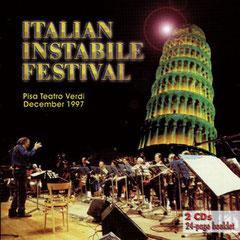 Nexus - WE STILL HAVE VISIONS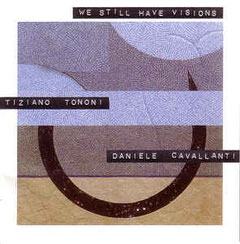 The NEXUS Consort 1998 Project 
We Still Have Visions 
Disc I 
Daniele Cavallanti: December Visions 
Last Hope Sound 
(Quartet & Octet) 
recorded and mixed at Two & Four Studio, Milano, December 20-21 1997, January 24-25 1998 
Disc II 
Tiziano Tononi: A February Vision 
Notes for an imaginary movie 
(A composition in six parts for Dziga Vertov's 
1929 film "The man with the movie camera")  (Sextet) 
recorded and mixed at Luppi Studio, Milano, February 8-9, 26-27-28 1998
Sergio Caputo - SERENADAS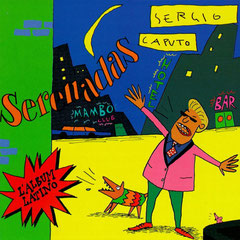 Gianni Basso Big Band - featuring SLIDE HAMPTON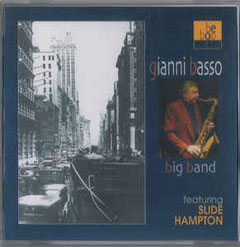 Giorgio Occhipinti Hereo Nonetto Plus Cellos Sequences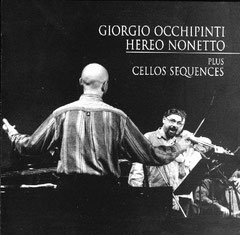 Daniele Cavallanti Quartet - HOLYSTONE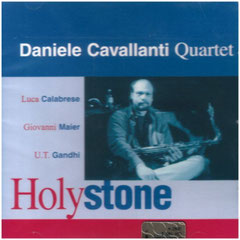 Giovanni Maier - MOSAIC ORCHESTRA Vol. 1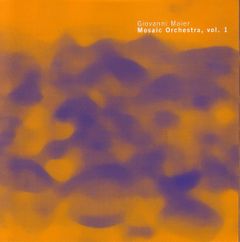 Ambrosia Brass Band - Cioccolato e Limone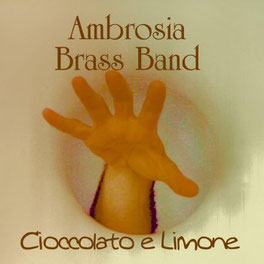 The Nexus Orchestra 2001 - SEIZE THE TIME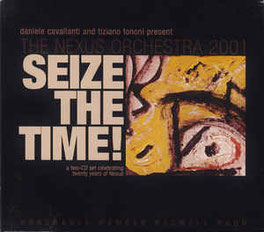 The Nexus Orchestra 2001
Amiri Baraka Liner Notes
Luca Bovini Slide Trumpet, Soloist, Trombone
Luca Calabrese Soloist, Trumpet
Beppe Caruso Shells, Soloist, Trombone, Tuba
Daniele Cavallanti Composer, Liner Notes, Sax (Baritone), Sax (Tenor), Soloist
Roberto Cecchetto Guitar, Soloist
Paolino Dalla Porta Bass (Upright), Soloist
Renato Geremia Flute, Sax (Alto), Sax (Soprano), Soloist, Violin
Piero Leveratto Bass (Upright), Soloist
Claudia Lissoni French Horn
Riccardo Luppi Flute, Piccolo Flute, Sax (Alto), Sax (Soprano), Sax (Tenor), Soloist
Giovanni Maier Bass (Upright), Soloist
Roberto Ottaviano Sax (Soprano), Soloist
Gianluigi Paganelli Shells, Soloist, Tuba
Piero Ponzo Clarinet, Soloist
Herb Robertson Trumpet, Trumpet (Pocket)
Lauro Rossi Soloist, Trombone
Roswell Rudd Conductor, Euphonium, Group Member, Soloist, Trombone
Sandro Satta Sax (Alto), Soloist
Giancarlo Schiaffini Soloist, Trombone
Achille Succi Clarinet (Bass), Sax (Alto), Soloist
Tiziano Tononi Arranger, Bata, Drums, Gong, Liner Notes, Log Drums, Mixing, Okonkolo, Percussion, Soloist, Talking Drum
Italian Instabile Orchestra - PREVISIONI DEL TEMPO FORECAST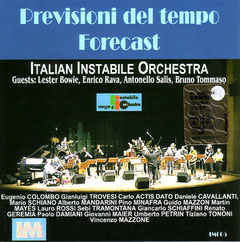 Ferruccio Cainero Franco Feruglio - ASINI LIBERI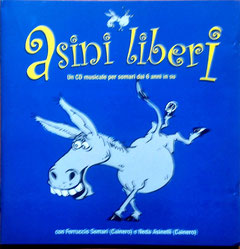 Meridiana Multijazz Orchestra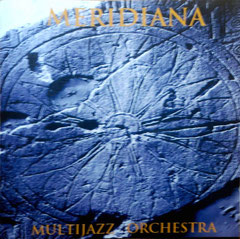 Isildurs Bane & Metamorfosi Trio -  MIND Vol.3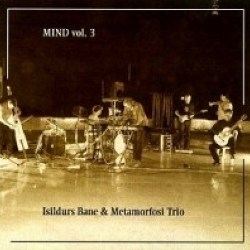 Isildurs Bane - MIND Vol 4 PASS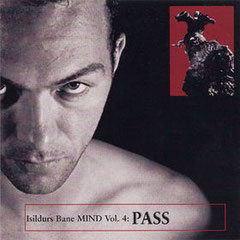 Beppe Caruso - Introducing Free Air Sextet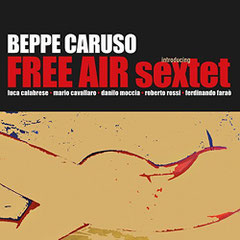 CECIL TAYLOR & ITALIAN INSTABILE ORCHESTRA
THE OWNER OF THE RIVER BANK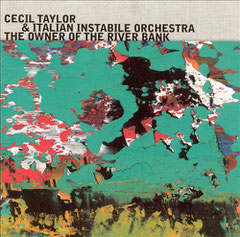 Royal Big Band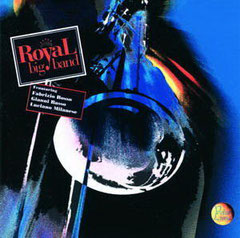 Royal Big Band - Volume 2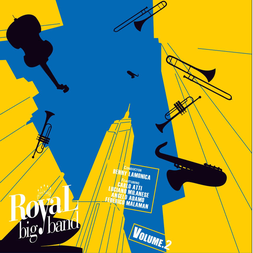 Jumpin' Jazz & Blues Band - WALKING ALONG MAINSTREAM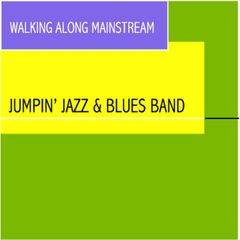 Roo Testini - Caffè Espresso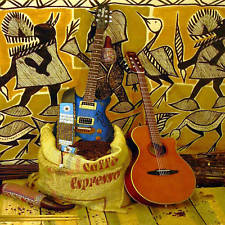 Philippe Val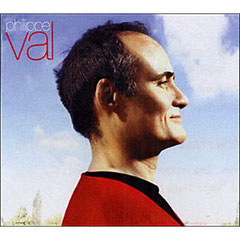 MEG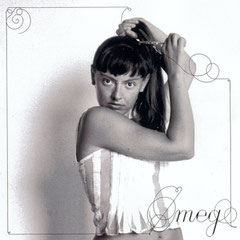 Giovanni Maier - Mosaic Orchestra Vol. 2