The Chancer - The New Single by Lee Fletcher
april 9 2017 - Richard Barbieri
The Chancer is the first single from the forthcoming (and currently in-production) album, titled Damage Limitation. 
Written, Arranged, Produced, Mixed & Mastered by Lee Fletcher 
(an Unsung Production) 
www.leefletcher.net www.unsung-productions.com 
Photography & Design by Lee Fletcher 
Video by Jeff Evans (Coming Soon) 
Lee Fletcher: Vocals, Synths, Keys, Soundscapes, Programming, Treatments, Ghost Whistling 
Tony Levin: Bass 
Markus Reuter: U8 Touch Guitar 
Luca Calabrese: Trumpet 
Troy Jones: Drums 
Jacqueline O'Dell Kershaw: French Horn 
Viv Goodwin-Darke: Flute 
Roz Harding: Alto Sax 
Billy Bottle: Grand Piano 
Clint Hollinson: Acoustic Guitar 
Sep 22 2015 - Exedra by Hampl Reuter Reber Calabrese - Review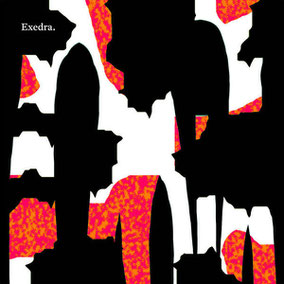 Jochen Hampl: basso elettrico, coppe tibetane, sticks
Tobias Reber: live drum programming, synths 
Markus Reuter: Touch Guitars® U8 Deluxe, elettroniche
Luca Calabrese: flicorno, tromba, elettroniche



Già era (ri)suonata assai apprezzabile la recente esperienza Syntony, che riuniva in libertà per ciascun componente un combo electro-progressive di capaci solisti in divenire, "naturalmente" rifluiti (scorporando Georg Tausch e Florian Bramböck, ed arruolando lo svizzero Tobias Reber) in una sorta di scorporato sequel, a testimonianza di quanto non si fosse assopito il gusto per il cimento creativo. 
Incurante del dettaglio cesellato, ma ben conscio del potere della forma e forte d'impatto, il sound di Exedra risuona possente, svincolato dalle tensioni urbane per convolare verso una (comunque non pacificata) mistica trans-tecnologica. 
Sound corrosivo, di temperamento molesto, solo in apparenza sedato da sospese dilatazioni temporali, fluttuanti ma brevi plaghe di ripartenza per urticanti polifonie, lungo cui fittamente interagiscono le inquiete geometrie e le connettive note basse di Jochen Hampl, le brucianti corde post-moderne ma di lunga memoria del sempre più eclettico Markus Reuter, la sferzante, metallica batteria e le colate elettroniche di Tobias Reber e lo spirito-guida personificato dagli ottoni liricheggianti e dall'interventismo di Luca Calabrese. 
Già nella precedente incarnazione a cinque auto-definitisi (un po' ambiziosamente per passaporto) "Ensemble pan-europeo operante nella composizione istantanea" - in realtà di più concentrato pabulum austro-italo-elvetico - i quattro tendono orecchie e propositi ben al di là di scampanati e amene valli, e lidi e profumi mediterranei, mantenendo alacremente in vita ed azione la fondativa anima underground di radici europee, ma in senso ovviamente più lato quella lunga corrente di neo-avant-garde di cui hanno già palesato piena cittadinanza i Fripp, Hassell, Frith, Jansen e via con una lunga filiera di talenti dell'accordo (e del mixing) oltre l'ostacolo. 
La "fusion difficile" di Exedra trova nei fatti facile gioco nel perseguire con coerenza e inalterata, genuina curiosità la collettiva - e individualizzata - vocazione per il ruggente spirito del "nuovo". 
Link di riferimento: iapetus-store.com/album/exedra
Aldo Del Noce
http://www.jazzconvention.net/index.php?option=com_content&view=article&id=2611%3Ahamplreberreutercalabrese-exedra&catid=2%3Arecensioni&Itemid=11
May 26 2015 - Alexandrine by GRICE - Album Teaser
November 29 2014 - IB EXPO 14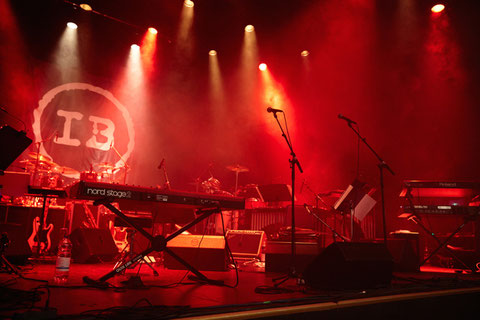 Once more the IB Expo concert will be an historic show. We can present a unique line-up with musicians coming from art music, jazz, rock and whatnot to rehearse for a week and then put on a once only live performance. On top of that, we celebrate our 10th IB Expo.
The line-up will be:
Richard Barbieri (Porcupine Tree, Japan)
Mel Collins (King Crimson, Camel)
Percy Jones (Brand X, Tunnels)
Pat Mastelotto (King Crimson, Mr Mister)
Liesbeth Lambrecht (Aranis)
Lisen Rylander Löwe (Midaircondo)
Mariane Vancampenhout
Qarin Wikström (Kostcirkeln, Sekten)
and Isildurs Bane: 

Katrine Amsler 
Klas Assarsson
Luca Calabrese
Axel Croné
Samuel Hällkvist
Mats Johansson
Christian Saggese
Kjell Severinsson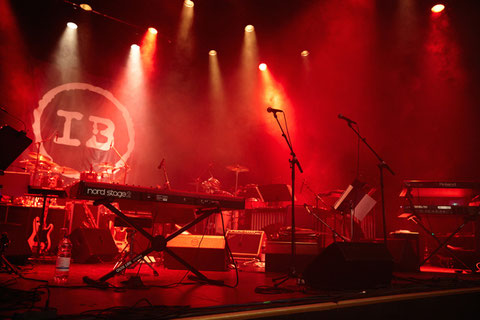 Once more the IB Expo concert will be an historic show. We can present a unique line-up with musicians coming from art music, jazz, rock and whatnot to rehearse for a week and then put on a once only live performance. On top of that, we celebrate our 10th IB Expo.
The line-up will be:
Richard Barbieri (Porcupine Tree, Japan)
Mel Collins (King Crimson, Camel)
Percy Jones (Brand X, Tunnels)
Pat Mastelotto (King Crimson, Mr Mister)
Liesbeth Lambrecht (Aranis)
Lisen Rylander Löwe (Midaircondo)
Mariane Vancampenhout
Qarin Wikström (Kostcirkeln, Sekten)
and Isildurs Bane: 

Katrine Amsler 
Klas Assarsson
Luca Calabrese
Axel Croné
Samuel Hällkvist
Mats Johansson
Christian Saggese
Kjell Severinsson
TIZIANO TONONI AWAKE NU QUARTET - The (Cherry Co)mpany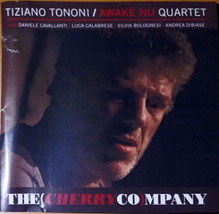 TIZIANO TONONI QUARTET
[With DANIELE CAVALLANTI / LUCA CALABRESE / SILVIA BOLOGNESI or ANDREA DIBIASE]
The (Cherry Co)mpany (Nubop 11; Italy) Featuring Tiziano Tononi on drums & musical directions, Damiele Cavallanti on tenor sax, Luca Calabrese on trumpet, Silvia Bolognesi on double bass (studio session) and Andrea DiBiase on double bass (live session). Both Mr. Tononi and Mr. Cavallanti have worked together on more than a dozen discs from duo to large collaborations like their old ensemble Nexus. I've seen trumpeter Luca Calabrese's name a number of times over the past few years with folks like Giovanni Maier and Giancarlo Schiaffini. Ms. Bolognesi is a fine young bassist who has been working with Sabir Mateen, a fine trio with Mazz Swift & Tomeka Reid as well as her own large ensemble. This disc is a tribute to the late trumpet master Don Cherry and all but two songs were written by Mr. Cherry. The other two songs were composed by two musicians who worked with Cherry: Ed Blackwell and Carlos Ward. Mr. Tononi has done several tributes in the past as well to Ornette Coleman, John Coltrane and an older one to Don Cherry as well. All of those were wonderful so I expected as much from this one and was knocked out once again. There are a strong selection of Cherry's songs from across his long career. The theme to "Complete Communion" opens and closes this disc in an earthy, righteous way that feels so good. Both Cavallanti's tenor and Calabrese's trumpet sound perfect as the frontline for this superb quartet. There was always a magical way that Mr. Cherry and Mr. Coleman played together, tossing ideas back and forth seemingly effortless and often inexplicable. Although Cavallanti plays tenor (instead of the alto that Ornette played), there is a similar (magical) comradery that the tenor and trumpet have here when they play together. Mr. Cherry himself for his three albums for Blue Note in the late sixties (which include 'Complete Communion'), to use the tenor work of Pharoah Sanders or Gato Barbieri, so these sessions appear to be partially inspired by those sax giants. This disc features half studio and half live sessions and both are great! The personnel is the same except for the bassist, both of whom are strong players. The live portion, which kicks off with "Cherryco" is even more vibrant and spirited. Besides being a gifted trumpeter and composer, Mr. Cherry was also a world travelling ambassador of sorts who learned traditional music from around the world. This universal whole earth vibe is also at the center of this music, which is one of the things which unites and inspires the musicians here. Ed Blackwell's song "Togo" is given a fine rendition here complete with a superb Blackwell-like drum solo. We got just 10 of these gems but hope to get more soon from our friend Aki in Italy. - Bruce Lee Gallanter, DMG 
CD $16

http://www.downtownmusicgallery.com/Main/news/Newsletter-2014-08-22.html
08 12 2010 - Giovanni Maier: The Talking Bass (2010) By Mark Corroto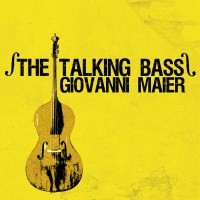 Students of jazz have long known that the bassist can be the hippest musician on the bandstand, constantly listening, and rarely featured. That's why, when a first class bassist like Giovanni Maier gets a chance to lead and present his compositions, it should be a special event. That is just what The Talking Bass is: a vehicle to feature not only his playing, but his writing as well.
Maier is a constant sideman to the likes of 

Stefano Battaglia

, Daniele Cavallanti, and

Enrico Rava

, and is a member of the 

Italian Instabile Orchestra

. Where his previous recording with featured guitarist 

Marc Ribot

, Technicolor (Long Sound, 2008), was a detonation of electricity, this session creates its sparks acoustically.
Naturally, the recording features Maier's colossal sound both plucked and bowed. Opening the disc in a multitracked duet with himself, Maier extends his energies as an umbrella over the session. On the next eight tracks he is joined by violinist Emanuele Parrini and trumpeter Luca Calabrese, plus Los Angeles band leader/drummer/

Nels Cline

 sideman,

Scott Amendola

. The quartet presents a mix of energized compositions and attention grabbing free jazz, all regulated by Maier's touch.
Maier writes lengthy pieces that reshape themselves organically. The fury of "Disk Dosk" finds Maier and Amendola churning white water under the applied soloing of Parrini's violin, then Calabrese's agreeable trumpet steps away from Maier's bowed solo into the restyled and agreeable atmosphere, playing with businesslike precision with Parrini. These sliding and shifting themes should be familiar to fans of bassist 

Mario Pavone

, and Maier makes great use of his penchant for adjustment. 
He also writes bebop phrases, as in the swinging "Leroy Vinegar," with a sometime scampish swagger, or "Wrong Is Right, where Amendola is given leave for an outlandish drum solo. The band plays a bit open and free on "Due Cellule" and adds some effects (via Amendola) with "Pampaluna."
A solid session, made all the better knowing it was all recorded as first takes. Impressive.
Track Listing: The Talking Bass; Disk Dosk; Crayon Rouge; Due Cellule; Pamppalune; El Manda; Soft Transitions; Leroy Vinnegar; Wrong Is Wrong.
Personnel: Giovanni Maier: double-bass; Emanuele Parrini: violin, viola; Luca Calabrese: trumpet, flugelhorn; Scott Amendola: drums.
Record Label: Long Song
http://www.allaboutjazz.com/the-talking-bass-giovanni-maier-long-song-review-by-mark-corroto.php

2006 - Actis Furioso: Avanti Popolo! (2005) By JERRY D'SOUZA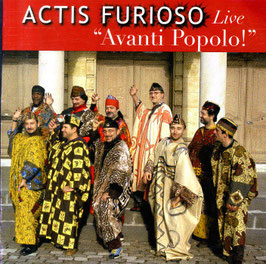 Carlo Actis Dato is back with another of his irrepressible bands, Actis Furioso. The tentet was captured live at the D'Jazz Festival in Nevers, France in 2002 and in Torino, Italy in December 2004. The music is colourful and vibrant, attributes that are made all the more tangible by the musicians, whose art goes beyond the pale of the ordinary. Each brings a strength that enlarges and bloods the composition; and as music and theatre meet—the latter quite apparent even on record—the listener is in for a stimulating experience.
Actis Dato builds many of his compositions on the folk music of the places he visits. The result is a broad panorama of sounds daubed and splattered and twisted into a remarkable assemblage. The raucous edge of showtime comes right off with the band chanting before getting into "Perdasdefogu, with Actis Dato's robust baritone sax leading the melodic charge. As the drums and percussion get into the thick, Luca Calabrese dissipates the melody, knotting it, and then when he comes back, bouncing the lines. But the straight and expected is not for the band to essay; instead, these players keep juxtaposing the theme with free-spirited passages.
"Mar Tirreno is another alluring tune. The band infuses a light twirl that is extended and distended by Actis Dato on the tenor sax, with the other horns adding the counterpoint. As the piece progresses, the sound gets deeper into the groove, and then it is pulled out and sent out to whirl by percussion and Piero Ponzo's airy clarinet. Beppe Di Filippo brings in the waltz on "Djolibà, the song floating beautifully, the horns then taking it into a more animated air. But this being Actis Furioso, a robust sound soon infiltrates the piece, which becomes a take-off point for Di Filippo, who fills the extension with entertaining ideas. There is plenty of room for soloists here, but Ponzo has the most illumining moments. The final layer of beckoning is cast by the drums and percussion duo of Fiorenzo Sordini and "Chiquitico Ferdinando Despaigne.
Avanti Popolo!, a sprightly record which casts a spell, also has a video of the band in concert.
Track Listing: Perdasdefogu; Mar Tirreno; Oltremare; Djolibà; Haiti Serenade; Le Poulet Televise; Hotel Balimà; Portorico Smog; Melanconico cha-cha.
Personnel: Luca Calabrese: trumpet; Marco Rigoletti: trumpet; Gianpiero Malfatto: trombone and tuba; Carlo Actis Dato: tenor and baritone sax, bass clarinet; Piero Ponzo: alto sax, clarinet; Beppe Di Filippo: soprano, alto and tenor sax; "il mostro" Pino Romero: baritone and bass sax; "Salvatore" Enrico Fazio: bass; "Chiquitico" Ferdinando Despaigne: percussion; Fiorenzo Sordini: drums.
Record Label: Splasc(H) Records
http://www.allaboutjazz.com/avanti-popolo-actis-furioso-splasch-records-review-by-jerry-dsouza.php

2002 - Daniele Cavallanti Quartet - Holystone - by Glenn Astarita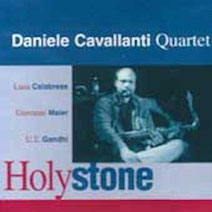 More good news from the shores of Italy! As tenor saxophonist Daniele Cavallanti and his quartet engages in a blustery approach, awash with vigorous interplay amid the leader's corpulent tone. The band wastes little time getting to the point during the opener titled, "Minutes." Here, bassist Giovanni Maier's dynamic, finger-snapping ostinatos serve as the foundation for Cavallanti, and trumpeter Luca Calabrese's broiling, lyrically rich unison choruses. They also intertwine elements of 60's "Blue Note Records," type fare with investigative, free-flowing improvisational sequences. While the tenor saxophonist is liable to emit a few wailing, plaintive cries during various passages. On "Night Streets," the musicians' exhaustive phraseology is augmented by the rhythm section's variable flows and swarming undercurrents. Whereas the title track is a complexly performed, groove-laden affair, complete with drummer U.T. Gandhi's snappy straight-four grooves. The piece titled "Closing Time," features a mood evoking hook while "Blues For J.H.," is a boisterous free-bop affair. Moreover, the pristine sonic characteristics only enhance this top-notch effort! Strongly recommended!!
Track Listing: 1.Minutes 2.Urban Max 3.Night Streets 4.Holystone 5.Closing Time 6.Blues For J.H. 7.Peace 8.Hometown Blues
Personnel: Daniele Cavallanti: tenor sax, Luca Calabrese: trumpet, Giovanni Maier: doublebass, U.T.Ghandi: drums
http://www.allaboutjazz.com/holystone-daniele-cavallanti-review-by-glenn-astarita.php